Management Team
Our business is about relationships, and we have a strong management team in place that understands this. They are committed to furthering the development of our financial representatives through training and guidance, so the representatives can establish enduring and solid relationships with their clients.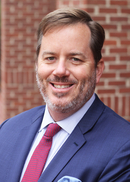 Managing Director
Office 336-510-5401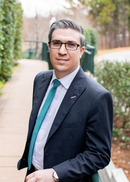 Field Director
Office 336-369-2983
My Networks:
Sam Crump joined Northwestern Mutual in 2011, and has since then challenged his clients to do what's in their best interests not only to achieve their goals in the present, but also down the road. He graduated from the University of North Carolina at Chapel Hill in 2011 with a double major in Economics and Political Science. Shortly thereafter, Sam partnered with Northwestern Mutual for the opportunity to help his clients achieve their most amazing future through their industry leading integrated planning platform.
He chose a career with Northwestern Mutual because he believes the leadership top to bottom is incredible, the people who make the company are the most competitive in the industry, and every decision is made by first asking, "What is in the best interest of the client?". Knowing that Northwestern Mutual always makes decisions by first asking what is best for the client made it really easy for Sam to fall in love with the culture. Sam has established himself as a leader in both his firm and the industry by cultivating relationships through his team's core values: integrity, excellence and personal responsibility. He holds Chartered Life Underwriter® and Chartered Financial Consultant® designations and CERTIFIED FINANCIAL PLANNER™ certificate.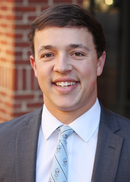 College Unit Director
Office 336-553-4509
Jeffrey Jackman is a Financial Representative of Northwestern Mutual. He graduated from Greensboro College with a Bachelor of Science in Business and Economics and interned at Northwestern Mutual during his senior year. After completing a highly successful internship, including ranking as the #1 intern in the Southern Region, he began a full-time career as a Financial Representative. Since joining Northwestern Mutual, Jeffrey has set several milestones and continues to grow professionally. He recently finished his first full year as one of the top financial reps nationally, setting the record for most new clients. Along with hiring his first full-time team member this past November, Jeffrey has also taken on the opportunity of being the College Unit Director for the Greensboro network. Looking forward to the future, he has taken a special interest in Millennials and is working toward helping young people position themselves for future financial success.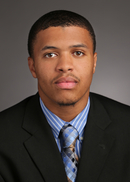 College Unit Director
Office 336-553-4505
My Networks: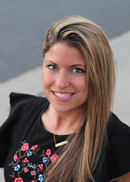 Amanda S Barley
C&L Coordinator
amanda.barley@nm.com
Office 336-510-5421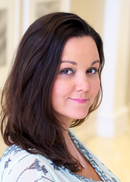 Laura K Bonino
Director of New Financial Representative Support
laura.bonino@nm.com
Office 919-834-7772